China Clean Expo, one stop of ISSA Global Shows Portfolio in China, attracts attentions from ISSA members and cleaning industry. Since ISSA Pavilion was successfully launched at CCE show for the first time in 2021, it serves as a training and networking center that brings together high-quality exhibitors to showcase innovative solutions, as well as a salon area for exhibitors and speakers to participate in forums, presentations and panel discussions.
From 25-27 August 2022, ISSA Pavilion will once again appear at CCE, continuing to build an international exchange and cooperation platform for the cleaning industry.
Why Choose ISSA Pavilion?
Outstanding pavilion design to enhance your brand image
ISSA Pavilion will be designed with a unique style and its color scheme is quite eye-catching, which will attract more visitors to interact with you. Besides, pavilion is well-equipped, you can enjoy a rather convenient participation; and spare space is also available for your own construction to show your brand characteristics and creativity.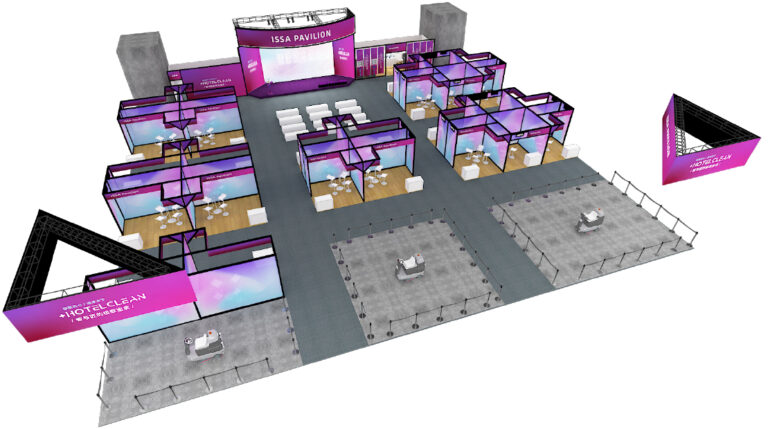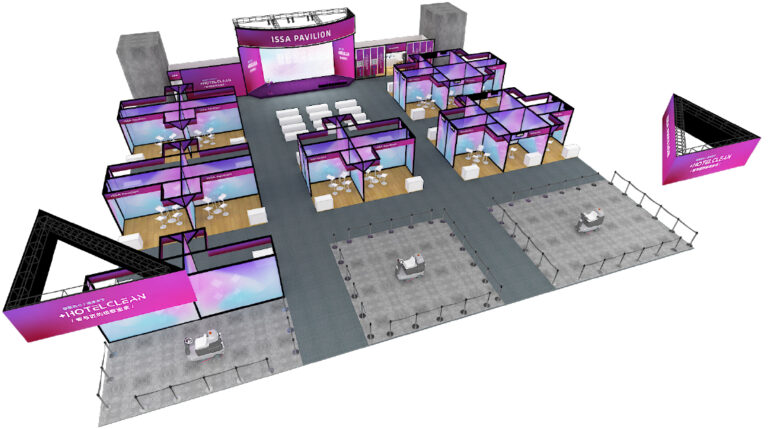 Major marketing opportunities to support your promotion
ISSA Pavilion will be given extra support from organizers. Multiple channels will be applied to increase your brand and products exposure. 

Further, in order to meet the needs of exhibitors' international development and pay back company's support for ISSA Global Show Portfolio, exhibitors who participate or sponsor in any two or more ISSA exhibitions can also apply for more international marketing opportunities.
Free salon area for industry professionals interaction
ISSA Pavilion also set up an exclusive salon area with multiple functions, pavilion exhibitors can enjoy it freely.
• Exhibitors can take the salon area as a stage for product and innovation solution presentation.
• ISSA team members will deliver speeches to promote international leading concept of cleaning industry.
• Industry leaders will also be invited to join the salon area for forums, presentations and panel discussions etc.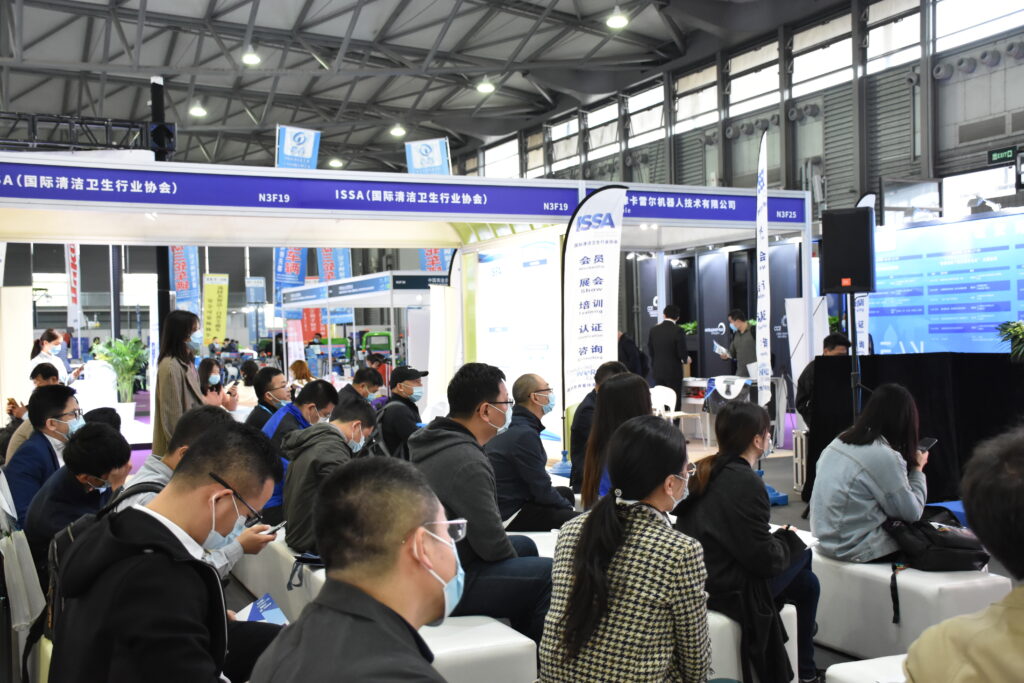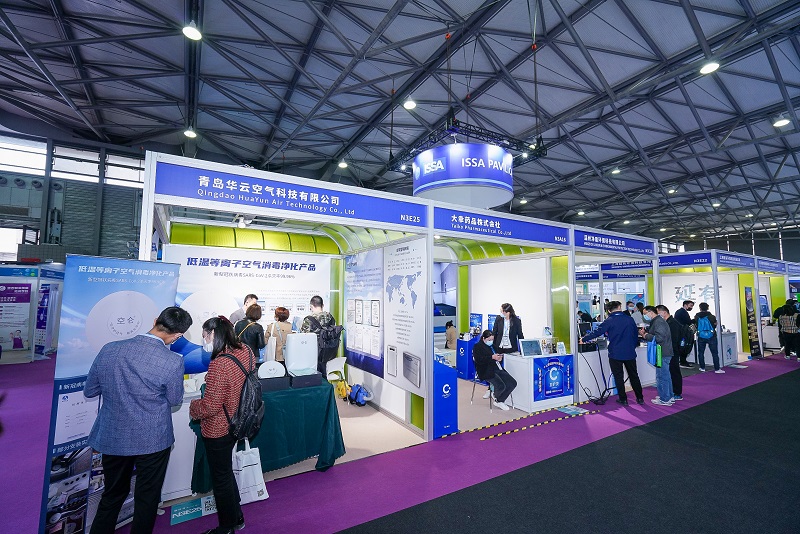 To date, 11 companies have made booth reservation at ISSA Pavilion,including Tennant Cleaning Systems &Equipment(Shanghai)Co.,Ltd., LANXESS Chemical (China) Co., Ltd. , Nordic BioTech Group Ltd. , Beijing Ant Brothers Technology co.,ltd , Shanghai Kingstronic co., Ltd. , Shanghai LiKang Xiaodu Gaokeji Co.,Ltd, Macvan Space Fragrance, Zhejiang Wellington New Material Co., Ltd, LIONSER Medical Disinfectant(Hangzhou)Co.,Ltd , Wenzhou Jingdun Environmental Protection Technology Co., Ltd., and Lianyungang Ark Industry Ltd.

Don't miss your opportunity to be part of China Clean Expo ISSA Pavilion. Find out your exhibiting options now! Emily Chen
Tel:+86 21 3339 2079 
E-mail:Emily.Chen@imsinoexpo.com
ISSA and INFORMA MARKETS Solidify Partnership in CHINA
In April 2021,ISSA (International Sanitary Supply Association) has announced a partnership with Sinoexpo Informa Markets,making it the representative of China to manage the local business in China. This strategic upgrade will provide ISSA China members with more support from local staff and bring more membership value through Sinoexpo Informa Markets in professional knowledge and network in the cleaning industry.  In this year's exhibition, ISSA Pavilion brand area will be presented in the form of brand display & forum sharing. Nearly 20 outstanding cleaning companies and brands from home and abroad will be invited to enter the Pavilion to showcase cutting-edge technologies and products in the industry. At the same time, ISSA will plan and organize a high-end industry forum to share advanced ideas and promote the development and progress of the industry.
ISSA, International Sanitary Supply Association, is the world's famous cleaning industry association with over 10,500 members, including distributors, manufacturers, manufacturer representatives, building service contractors, in-house service providers, residential cleaning and related service members. ISSA helps members make valuable connections through cleaning fairs around the world.