With a total exhibition area of 37,000 square meters, the 4-day exhibition attracted more than 400 well-known exhibitors in the cleaning industry at home and abroad to participate in the cleaning feast. As one of the important sub-shows of Hotel & Shop Plus, it attracted a total of 121,410 professional buyers to visit and held more than 50 forums, competitions, live demos and one high-end dinner.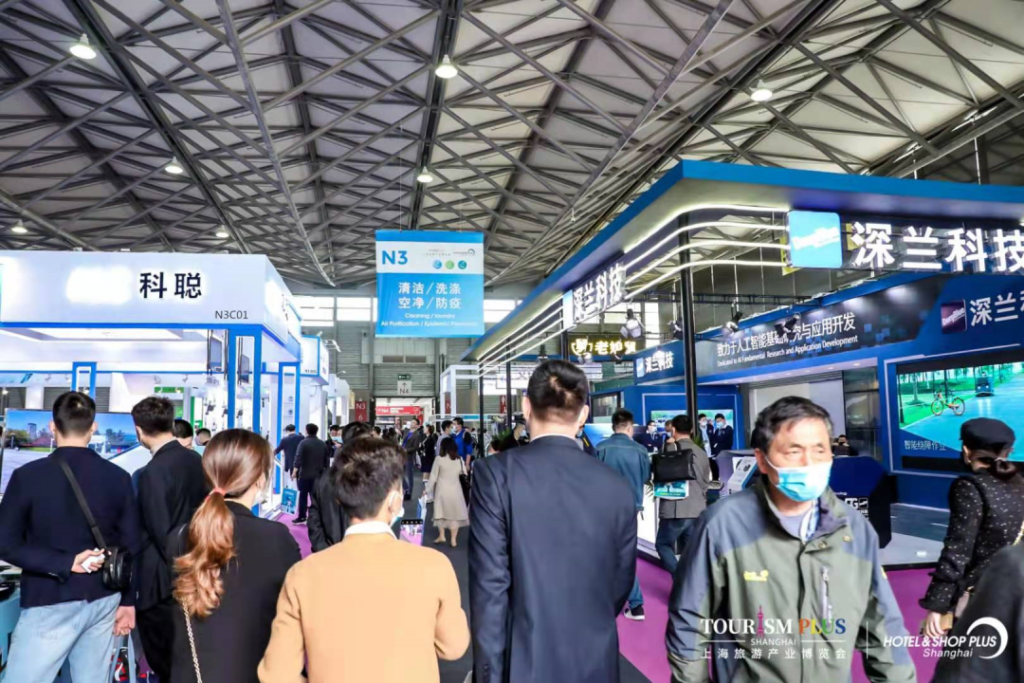 Leading the Direction of Industrial Development
In 2022, CCE and Hotel & Shop Plus will be held in the Nanjing International Expo Center(NIEC), upgrading and optimizing the classification of exhibits in each pavilion, collecting eight exhibit categories including Cleaning Equipment & Accessories, Cleaning Tools & Agents Restroom Supplies Air Purification & Epidemic Prevention Building Facility Maintenance & Management Smart Cleaning Systems Laundry Equipment & Products Environmental Sanitation Facilities & Products.

In addition to covering Hall N1-N3, CCE will open outdoor exhibition spaces along with a new exhibition zone of Smart Cleaning & Environmental Sanitation, with a total exhibition area of 40,000 SQM, more than 450 leading enterprises and brands will be gathered for centralized display. The CCE show aims at providing one-stop environmental sanitation solutions for hotels, hospitals, schools, office buildings, tourist attractions and other commercial properties, as well as residences, municipal construction projects, factories, and public facilities.

Brilliant on-site Activities of the Exhibition
As the series activities of Expo Clean for Commercial Properties and Hotels(CCE),Intelligence and Craftsmanship launched a series of activities, including Shanghai international Facility Management Forum, China Cleaning Skill Competition, Cleanig Equipment Live Demo Zone, and Golden Palace&Golden Diamond 2.0 Awards Ceremony. In order to connect industries, and help China's cleaning development.
More than 10 forums on facilities management and cleaning took place on the show floor. Over 200 industry influencers from China and overseas were invited to share professional solutions. Industry professionals from commercial real estate developers, hotel groups, department stores as well as property and cleaning sectors comprised the majority of nearly 3,000 delegates attending the conferences and forums.
At the same time, in silence to pay for cleaning, air conditioning, an empty net industry of "hero behind the scenes" in 2021 at the scene of the CCE, in dust cleaning, glass cleaning, carpet cleaning, machine operating, stone conservation, air pollution, air conditioning cleaning, and other talents, they show the superb skills and spirit of the new era of skilled personnel, and show the high spirit and technical level of the industry practitioners.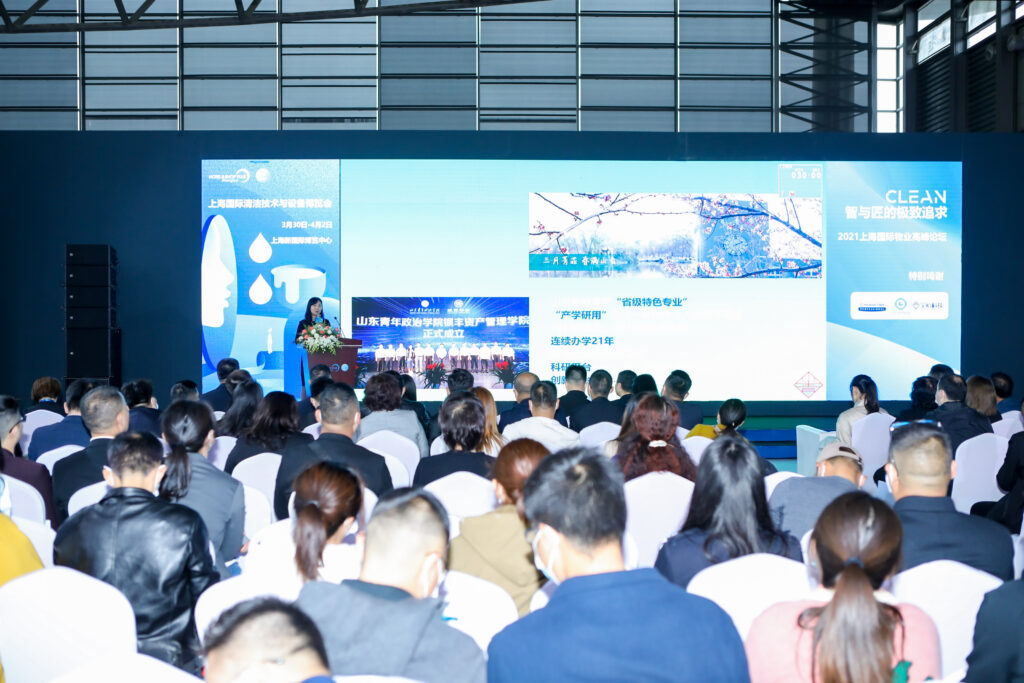 Massive Industry Database
Over the years of investment in the domestic cleaning industry, the exhibition organizer has mastered more than 100,000 domestic buyers and dealers data and more than 20,000 overseas buyers data. In addition, through direct purchase, data sharing, advertising, participation in target industry exhibitions and other means, CCE continues to invest heavily to collect new data and update old data, and specially establishes a Call Center department to sort out and maintain data. Using this large industry database in the domestic cleaning industry, we effectively help our customers get the most commercial return with the best market investment.
Expo Clean for Commercial Properties and Hotels has accumulated a good reputation over the years, and has been highly recognized by overseas professional associations and media. ISSA, VDMA, Afidamp, and the Commercial Counselor's Office of the U.S. Consulate General in Shanghai, which represent the highest level of cleaning industry in the world. European Cleaning Journal and Reigungs have been providing full support and assistance to Cleaning China fair in terms of promotion, investment promotion and visitor organization. On the premise of cooperation with Shanghai City Appearance and Environmental Hygiene Industry Association Building (Structure) Cleaning and Cleaning Professional Committee, Shanghai Air Conditioning Cleaning Industry Association, Beijing Cleaning Industry Association, Shanghai Indoor Environment Purification Industry Association, local cleaning and cleaning professional association and China Tourism Hotel Industry Association. In 2020, China Department Store Commerce Association has joined the Hotel Plus host camp to help the development of shopping malls, department stores, supermarket convenience, self-service and other commercial space resources, contributing to the development of China's cleaning industry.