It is mentioned in the Development review and market prospect forecast report of China's cleaning service industry (2020-2026),according to statistics, the potential demand for professional cleaning in China reaches 300 billion yuan every year, and is increasing by more than 20%, making China the largest market for professional cleaning in the world. Due to the occurrence of the COVID-19 public health event in 2020, the concept and importance of cleaning has penetrated into all walks of life, and more and more people are paying attention to it. Market demand and requirements for cleaning are constantly strengthened, many aspects have promoted the rapid development of the cleaning service industry.
Expo Clean for Commercial Properties and Hotels (CCE) is hailed as a wind vane of the cleaning industry in Asia. As one of the sub-shows of HOTEL & SHOP PLUS, China's leading hotel and commercial space event, the four-day exhibition, CCE 2021 covered the total area of over 37,000 square meters, which attracted more than 400 well-known exhibitors in the cleaning industry at home and abroad to participate in the cleaning feast, and attracted 121,410 professional buyers to visit.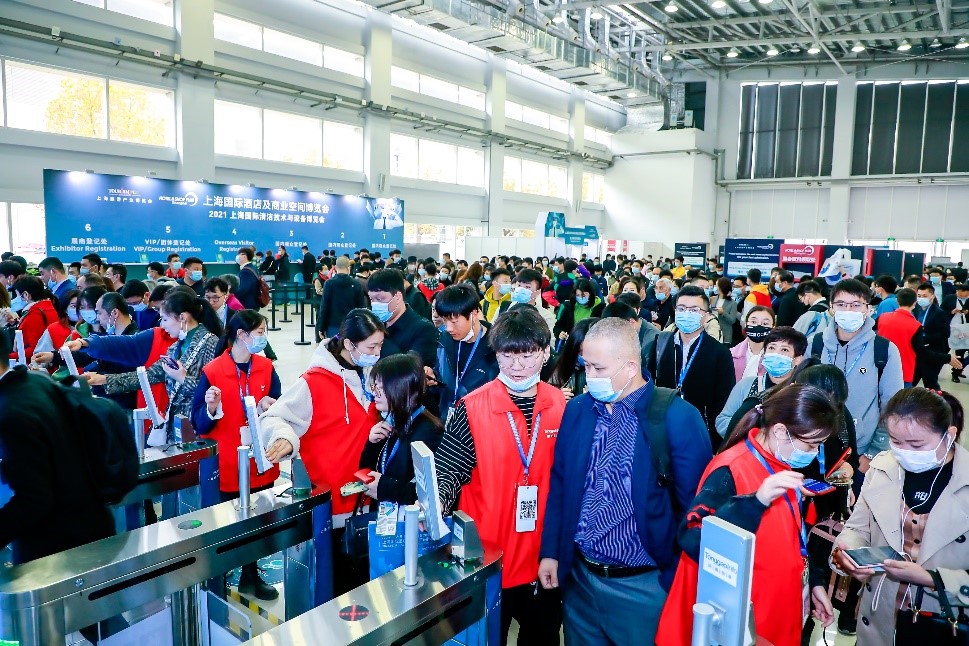 New upgrade of CCE 2022 Exhibit Categories
This high-profile cleaning event will attract decision-makers and trade buyers from facility management companies, cleaning service providers, commercial real estate developers, shopping mall owners, environmental sanitation institutes, hotel groups, among others. The CCE show plays an important role in strengthening business connections to push the cleaning industry forward.
The exhibits of CCE 2022 are comprehensively upgraded, covering Cleaning Equipment & Accessories, Cleaning Tools & Agents, Restroom Supplies, Air Purification & Epidemic Prevention, Building Facility Maintenance & Management, Smart Cleaning Systems, Laundry Equipment & Products, Environmental Sanitation Facilities & Products and a  new exhibition zone of Smart Cleaning & Environmental Sanitation  is added. The CCE show will continue digging deep into buyer resources in the property and cleaning sectors, while expanding those in the fields of real estate, hotel and shopping mall, to facilitate cross-industry integration and foster industry advancement.
CCE 2022 welcomes back the ISSA Pavilion
ISSA Pavilion, jointly launched by ISSA and SinoExpo, made its successful debut at CCE 2021, in the form of product showcasing and educational sessions. It brought together more than 20 cleaning companies and brands locally and internationally to the pavilion, showcasing cutting-edge technologies and products.
After ISSA Pavilion made its successful debut at this year's CCE show, ISSA and Informa now reach a new stage in their strategic partnership. SinoExpo as ISSA's Chinese Representatives will introduce overseas brands to the CCE show, contributing to the development of the cleaning industry. The SinoExpo team will provide ISSA's international education, accreditations, certifications, and access to ISSA's entire international exhibition portfolio, which includes events in the US, Australia, Canada, Italy, Mexico, and Russia, plus educational events in India, Thailand and Malaysia.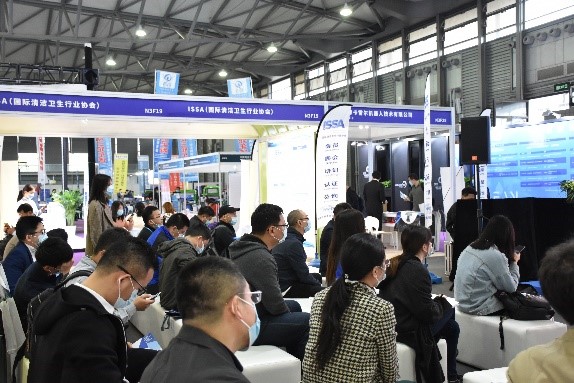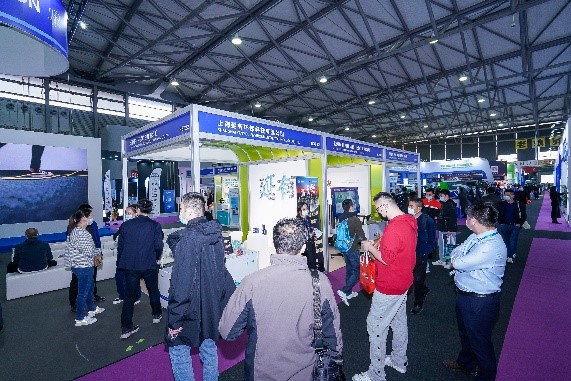 Online B2B Websites
As an addition to the CCE show, two online B2B platforms – HPGLE.COM (www.hpgle.com) and QJGLE.COM (www.qjgle.com) – enable companies to maximize product exposure and generate potential leads throughout the year.
HPGLE.COM is upgraded to cover 8 categories – Hotel Supplies, Building & Decoration, Contract Furniture, Commercial Lighting, Smart Hotel, Cleaning & Facility Management, Self-service Retail, and Franchise / In-store Displays.
QJGLE.COM focuses on the cleaning industry and has now covered 4 categories – Cleaning, Indoor Environment & Air Purification, Environmental Sanitation, Building Facility Maintenance & Management, to provide one-stop environmental sanitation solutions for commercial space and public facilities. By integrating resources of these two websites, it offers all-in-one product promotion and business matchmaking services, to expand your reach to cross-industry buyers.
CCE 2022 Roadshows
Since 2002, CCE roadshows have taken place in 29 cities across China in the past 20 years. The pre-show events will be held successively in Zhengzhou, Chengdu, Beijing, Hangzhou, and Guangzhou,  invite property, cleaning, hotel and other industry personage and dealers, through on-site speeches and immersive practical operation demonstration, lead enterprises to go into the local market, conduct in-depth communication and ideological collision with industry personage, and promote communication between the upstream and downstream industry chain of cleaning industry to introduce the CCE brand to more cities while driving the cleaning industry forward.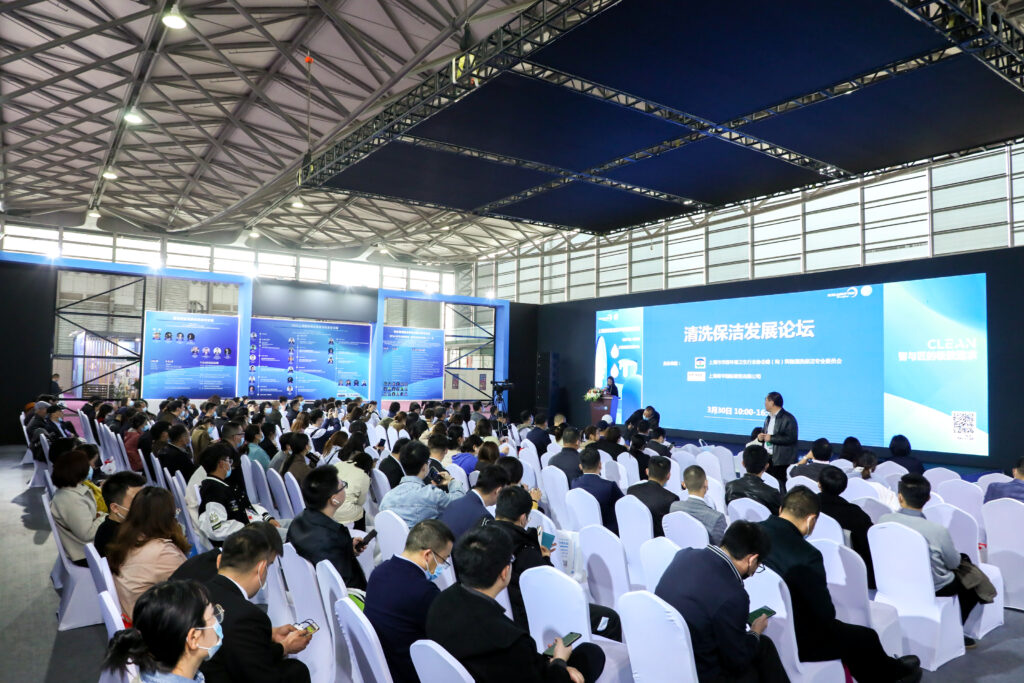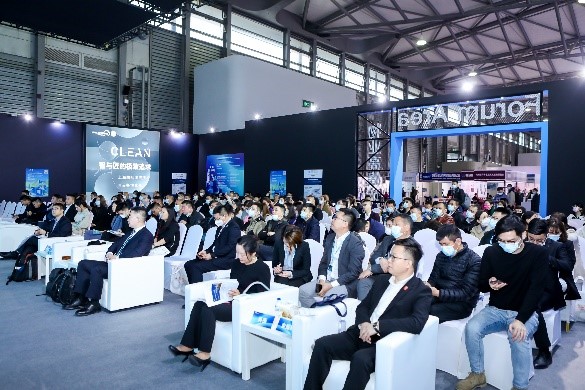 CCE 2022 Booth Booking has been launched
Booth sales are now officially launched, for more information, please contact 86-21-33392095.
From August 25 to 27,2022, let's meet at Nanjing International Expo Centre (NIEC). Add:No. 300, Middle Jiangdong Rd, Jianye District, Nanjing, Jiangsu Province, China
For more details, please visit our website:www.chinacleanexpo.com/en.
———————————
Contact Us:
Shanghai Sinoexpo Informa Markets International Exhibition Co., Ltd.
Ms. Helen Du
E:Helen.Du@imsinoexpo.com
T:+86-21-3339 2095
Ms. Emily Chen
E:Emily.Chen@imsinoexpo.com
T:+86-21-3339 2079