Hailed as a wind vane of the cleaning industry in Asia, Expo Clean for Commercial Properties and Hotels (CCE), organized by Sinoexpo Informa Markets in partnership with China Tourist Hotel Association, China Commerce Association for General Merchandise, and China Architectural Culture Centre, came to a successful close on 2 April 2021 at Shanghai New International Expo Centre. The CCE show was held alongside Expo for International Indoor Air Purification, Expo for International Facility Management, and Shanghai Epidemic Prevention Technology and Product Exhibition.
Reaching an exhibition area of 37,000 sqm, this year's CCE show was a 4-day event gathering over 400 local and international cleaning companies to showcase their latest products. The CCE show is one of the sub-shows of HOTEL&SHOP PLUS, China's leading hotel and commercial space event, which attracted 121,410 visits of professional buyers, with more than 50 on-site forums, competitions, live demo zones, and a gala dinner.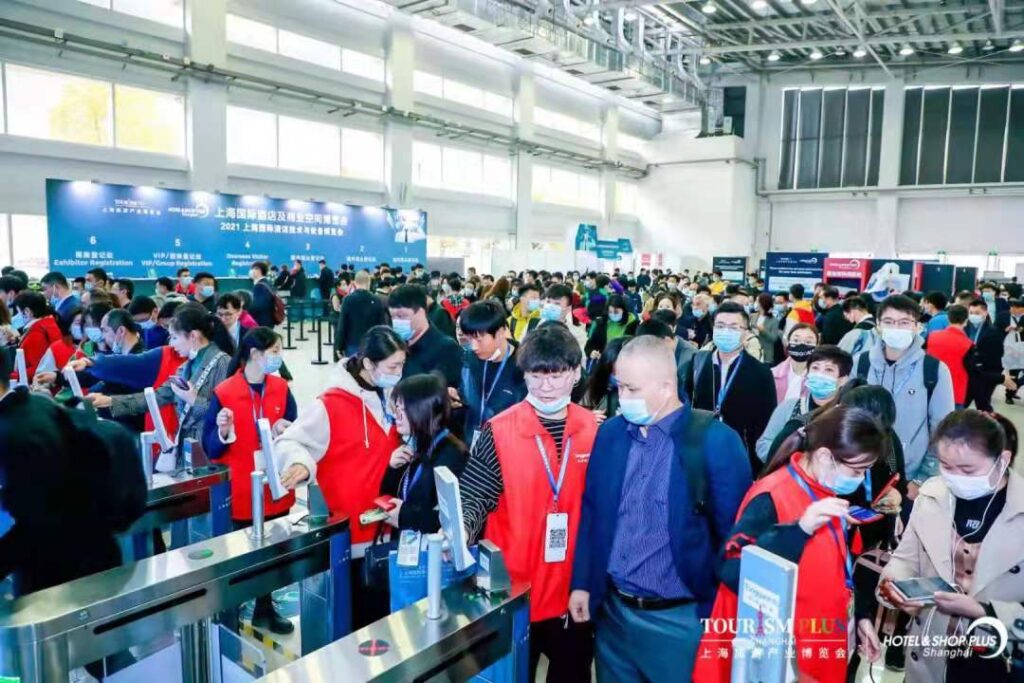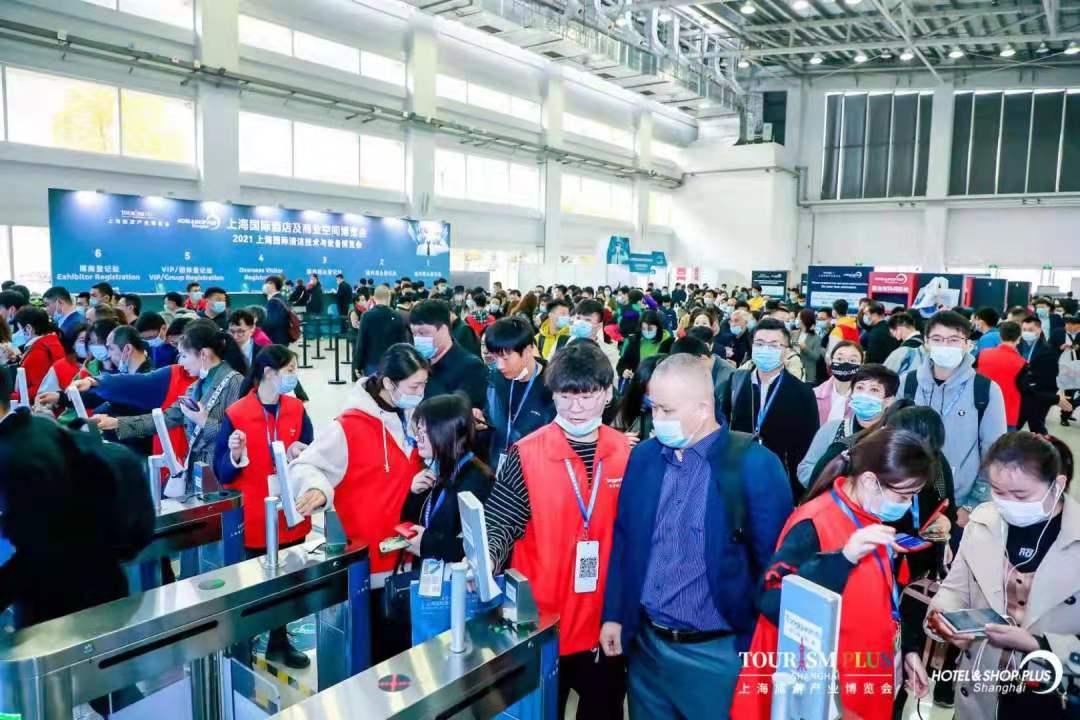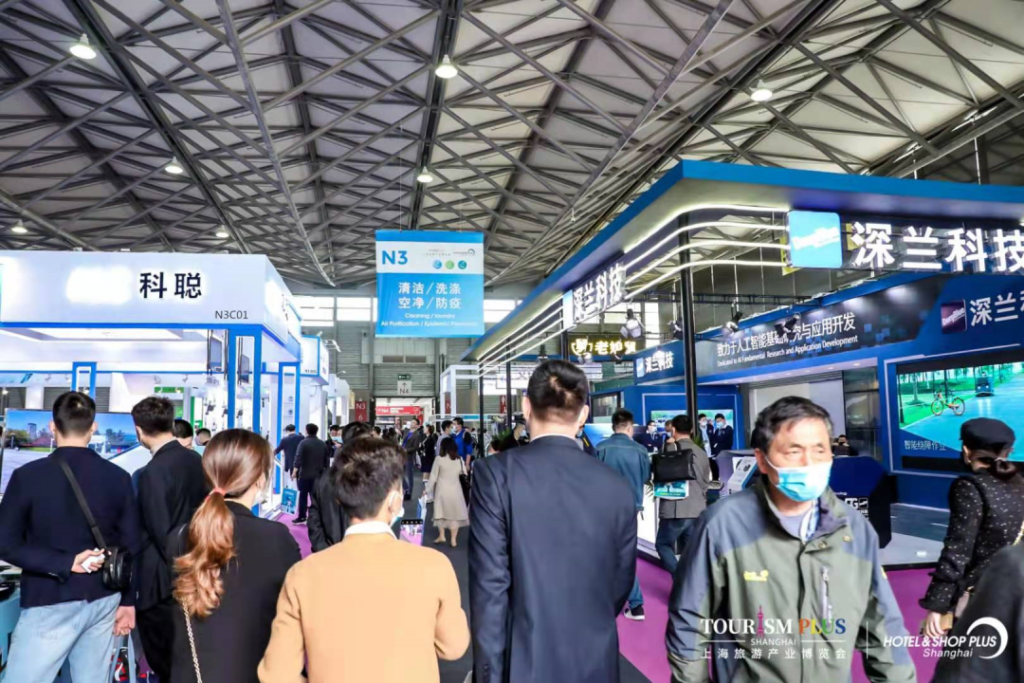 400+ influential cleaning brands arrived at CCE 2021
Over 400 industry-leading companies exhibited at this year's CCE show, including Hako, Comac, Fimap, Columbus, Comet, Rubbermaid, i-team, Yili, Makita, Kinberly-Clark, Gaussian Robotics, ChaoBao, LYX, Bennett, DeepBlue, Idriverplus, Cleanwill, GAOMEI, RONGEN, Jiechi, WEIZHUO, WALEX, CHUANGDIAN, and QUANYU.
The CCE show covers 8 sectors comprising Cleaning Equipment & Accessories, Cleaning Supplies & Agents, Restroom Supplies, Epidemic Prevention, Disinfection and Sterilization, Building Facility Maintenance & Management, Air Purification, Washing Equipment & Products, and Environmental Sanitation Facilities & Products, to provide one-stop environmental sanitation solutions for hotels, hospitals, schools, office buildings, tourist attractions and other commercial properties, as well as residences, municipal construction projects, factories, and public facilities. As the wind vane of the industry, the CCE show provides cleaning professionals with great exhibition experience and an extended business networking platform.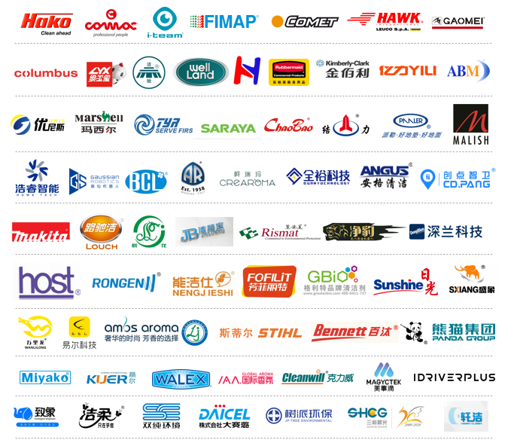 CCE 2021 Featured Exhibitors
ISSA Pavilion made its debut at CCE 2021
Committed to changing the way the world views cleaning, ISSA, the worldwide cleaning industry association, has led the way that the industry develops for nearly 100 years, and discusses hot topics with cleaning professionals.
ISSA Pavilion, jointly launched by ISSA and Sinoexpo Informa Markets, made its successful debut at the CCE show, in the form of product showcasing and educational sessions. It brought together 20 cleaning companies and brands locally and internationally to the pavilion including Purell, Cleverin, Carale, ISSEN, JINGDUN, YANYOU, Comet, Dynajet, VertiDrive, Torbo and Ribo, to showcase cutting-edge technologies and products. John Barrett, ISSA Executive Director, and Lindsay Roberts, ISSA Group Director at Informa Markets, both sent their congratulations messages to the CCE show.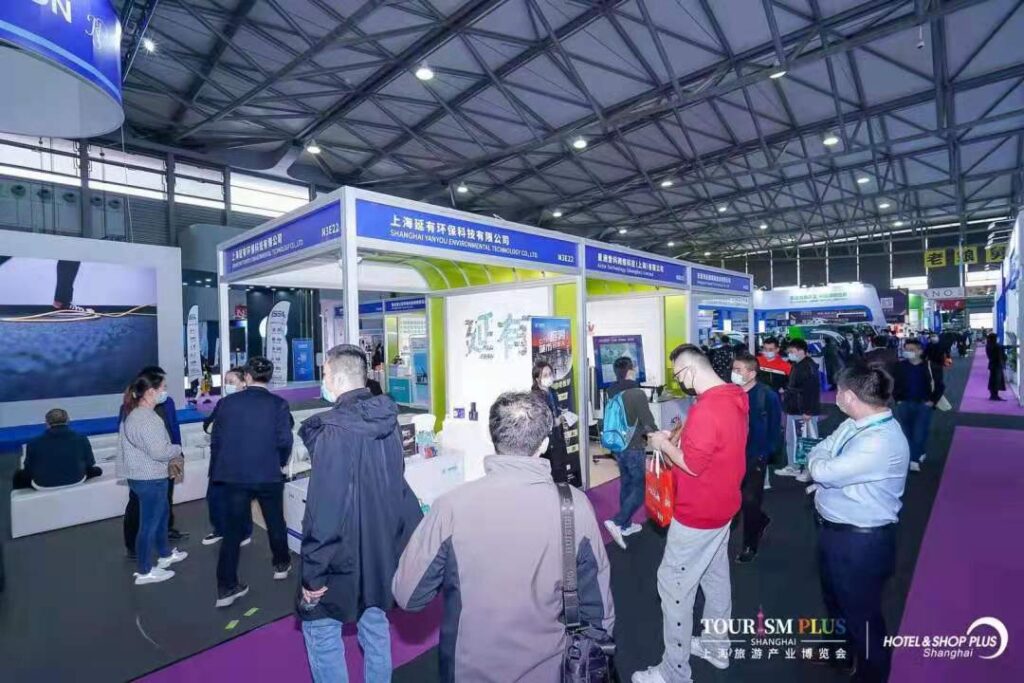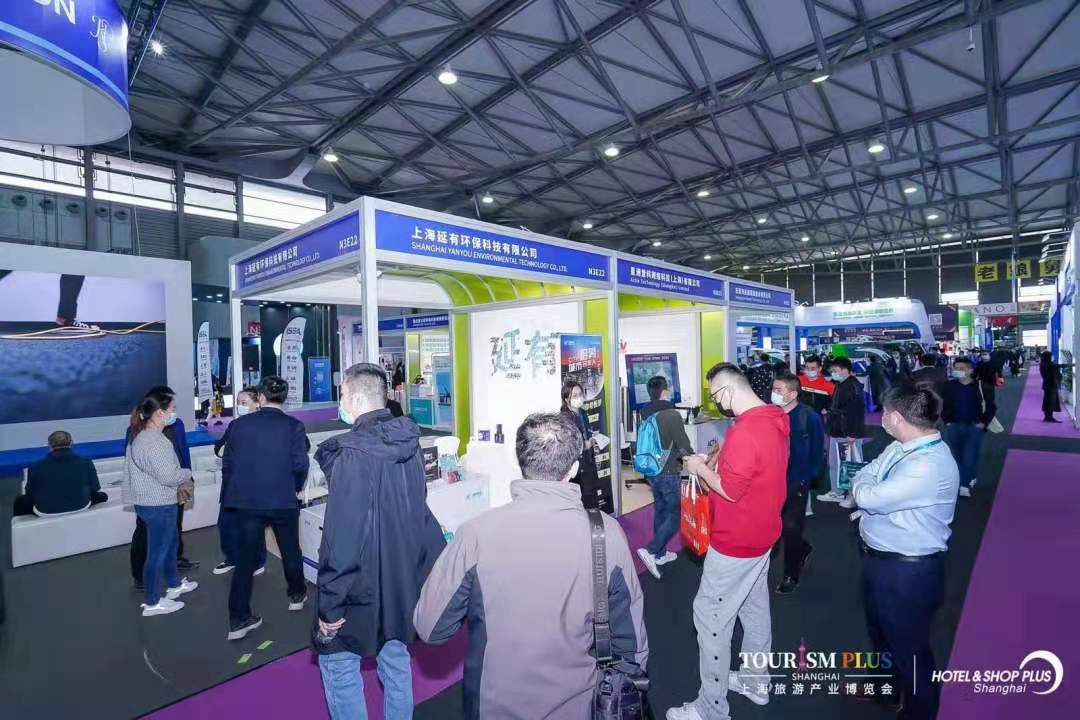 ISSA Pavilion at CCE 2021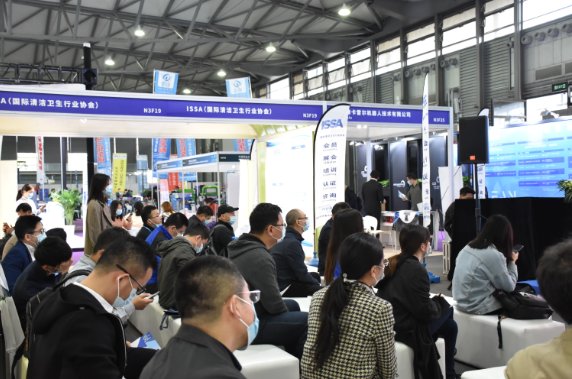 Property and cleaning forums gathered industry influencers and experts
During the show period, Intelligence and Craftsmanship series forums were also staged in turn, among which Shanghai International Facility Management Forum, Cleaning Innovative Development Forum and China Cleaning Round Table received the greatest attention. In addition, there were many more forums covering hot topics including transformational facilities management and digital revolution, new business forms of laundry in smart scenes, indoor air purification technologies, epidemic prevention and restroom cleaning, and how hotels can go green and low-carbon in the new normal. Over 200 industry influencers from China and overseas were invited to share professional solutions. The forums attracted nearly 3,000 professional attendees from commercial real estate development companies, hotels, department stores, as well as property management companies and cleaning service providers.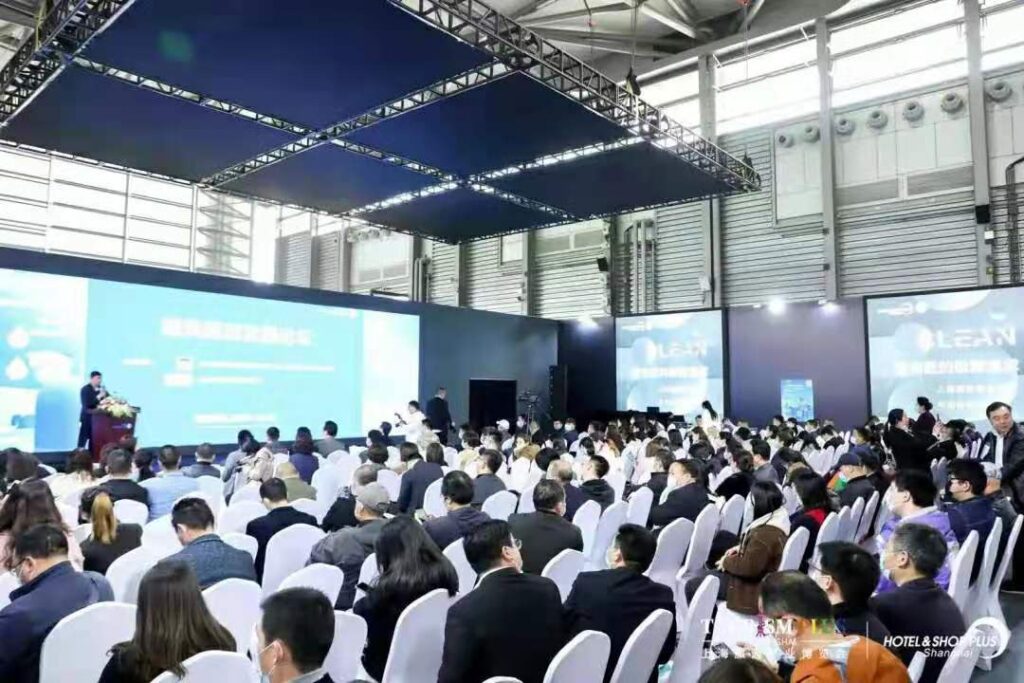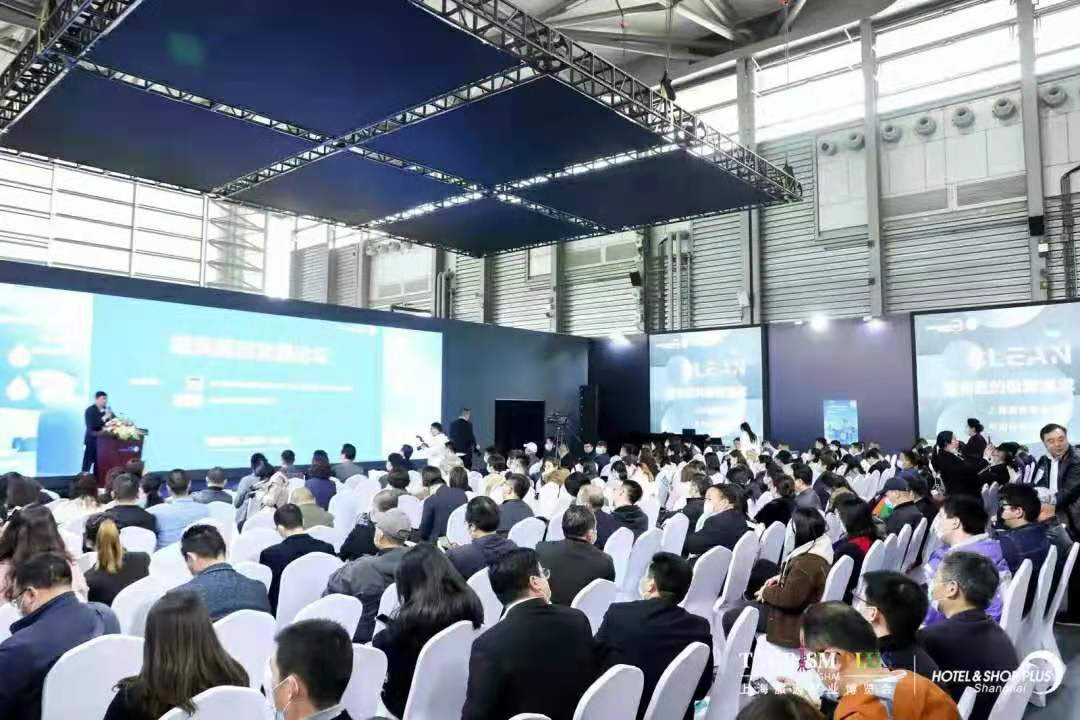 Cleaning and Washing Development Forum at CCE 2021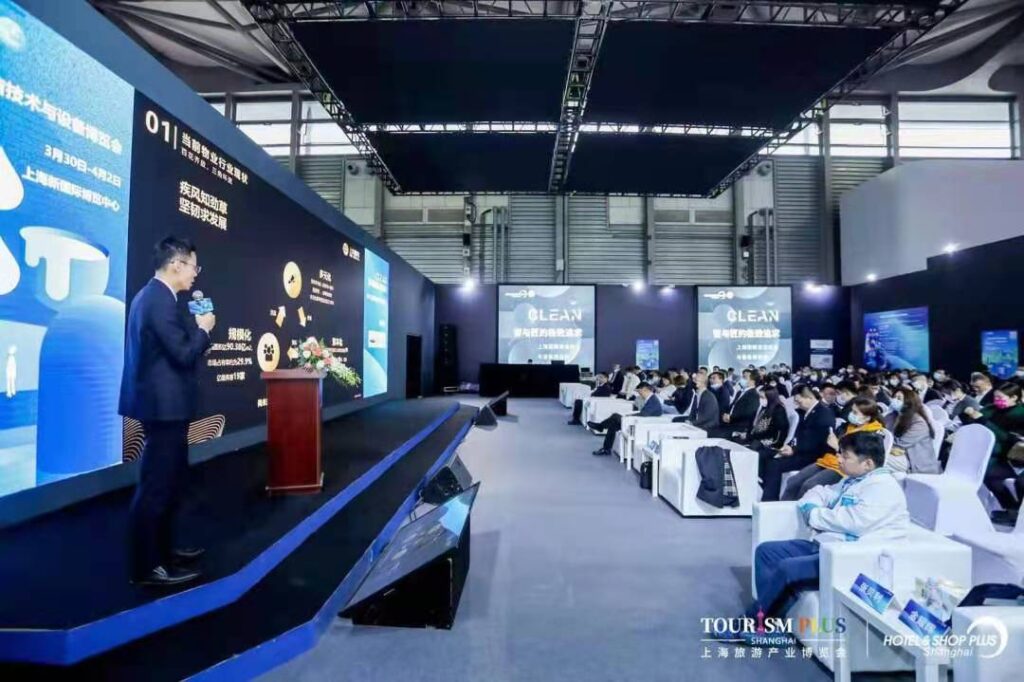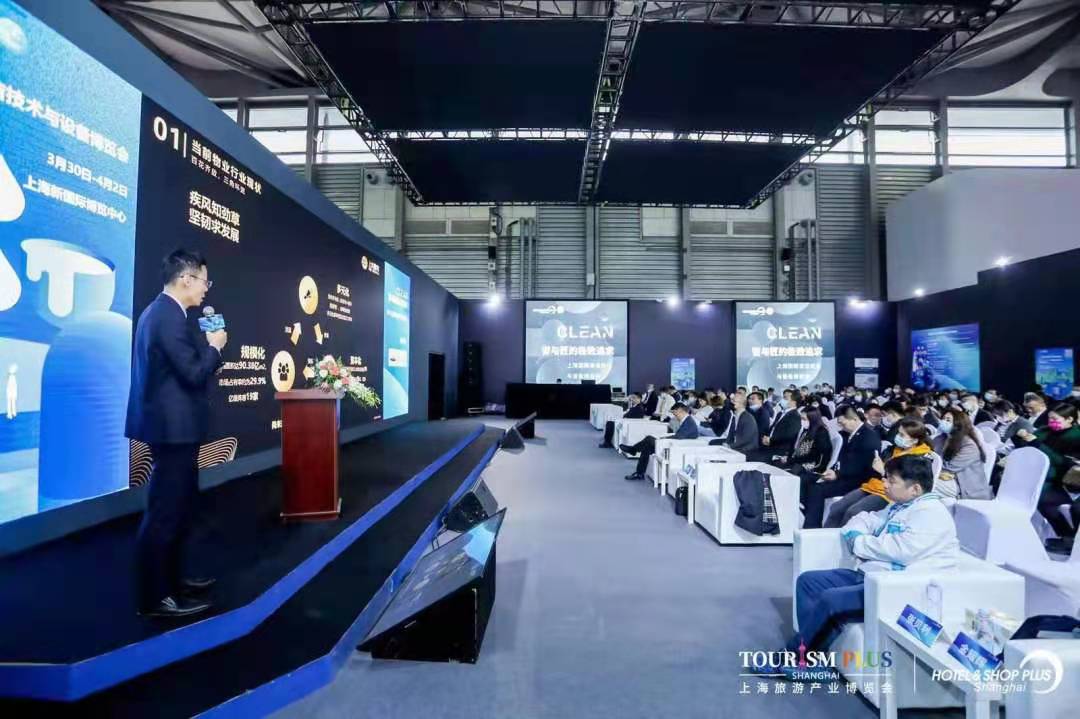 Shanghai International Property Industry Summit Forum at CCE 2021
4 exciting competitions showed cleaning professionals' spirit of craftsmanship
At CCE 2021, dedicated cleaning workers were engaged in a series of exciting competitions to exchange their skills. The 1st Air Conditioning Cleaning Skill Competition and China Cleaning Skills Final Competition were quite fierce and attracted key players in the cleaning industry with a range of categories. The latter was composed of Dust Mopping Skill Competition sponsored by WANLILONG mop manufacturer, Glass Cleaning Skill Competition sponsored by cleaning supplies brand ANGE, Carpet Cleaning Skill Competition and Scrubber Operating Skill Competition sponsored by LYX and TYR, China's famous cleaning equipment suppliers, respectively. There were also The 4th Yangtze River Delta (Shanghai) Indoor Air Treatment Skill Competition, sponsored by JDXTE, China's professional researcher and manufacturer of air quality testers, and The 3rd China Cleaning and Washing Industry Professional Skills Competition sponsored by WANLILONG as well. It not only showed their proficiency in dust mopping, glass cleaning, carpet cleaning, scrubber operating, stone conservation, air treatment and air conditioning cleaning, but also their spirit of craftsmanship in the new era.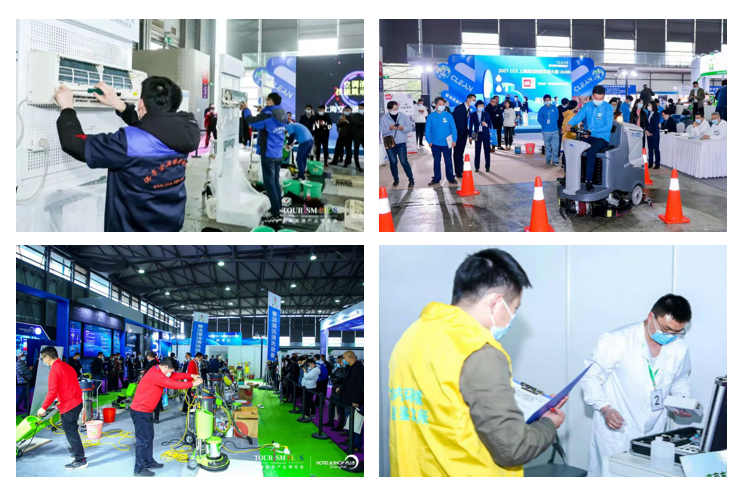 China Cleaning Skills Competition at CCE 2021
Golden Palace and Golden Diamond Awards Ceremony and Gala Dinner witnessed the highlight moment of the industry
Taking on "Share the Dreams, Build the Future" theme, HOTEL & SHOP PLUS Golden Palace & Golden Diamond Awards Ceremony and Gala Dinner started with an eye-catching runway show. Insiders from the fields of cleaning, hotel, commercial space, retail, real estate and design convened at the crossover gathering, to witness the highlight moment of the industry. 6 of the total 24 categories are catering to cleaning and property management sectors, over 30 companies have won the awards in these categories.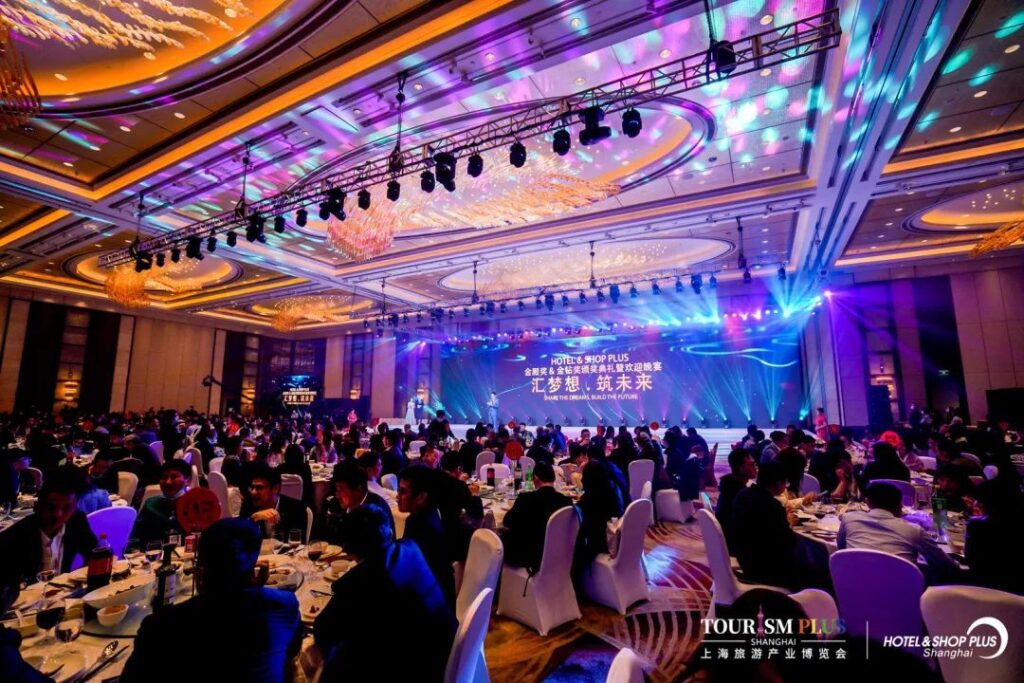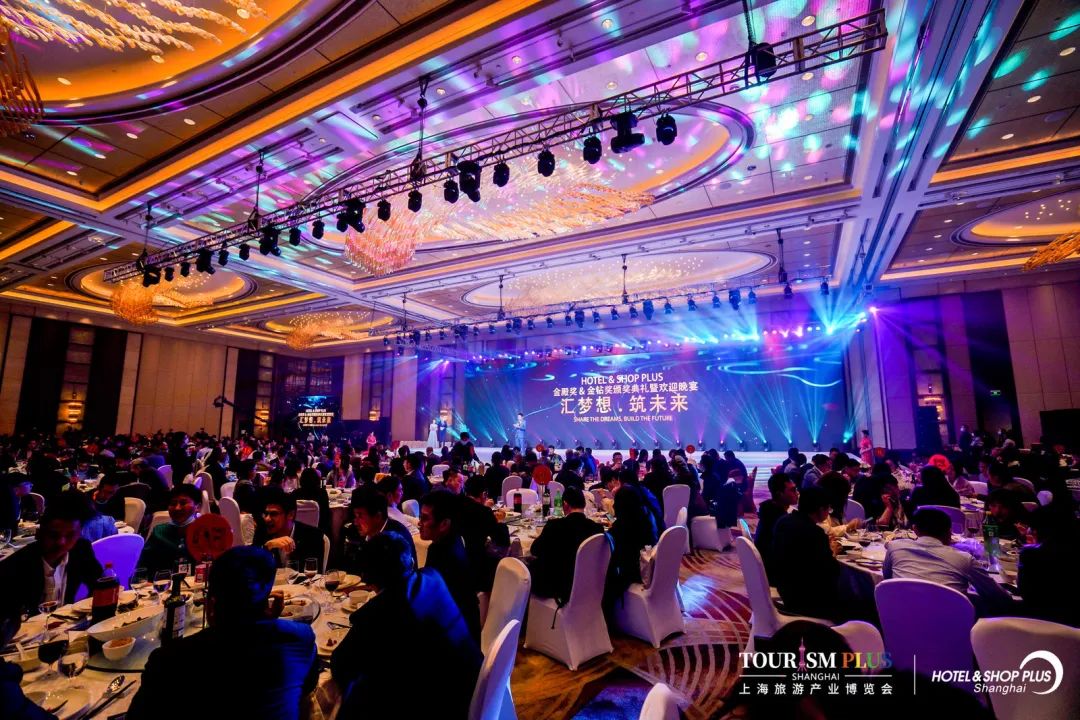 2021 HOTEL & SHOP PLUS Awards Ceremony
Expo Clean for Hotels and Commercial Properties (CCE) has concluded its 2021 edition with great success. In 2022, CCE will continue digging deep into buyer resources in the property and cleaning industries, while expanding those in the fields of real estate, hotel and shopping mall, to drive cross-industry integration and foster industry advancement.
Next year's CCE show will return from 29 March – 1 April 2022 at Shanghai New International Expo Centre (SNIEC).
Media Cooperation
Ms Jade Liao
T: +86 21 3339 2113
If you are interested in exhibiting at CCE 2022, please contact:

Ms Emily Chen

T: +86 21 3339 2079